美国希望之城研究中心细胞免疫学博士后职位招聘
时间:2019-11-01来源:研究生招聘网
美国希望之城研究中心细胞免疫学博士后职位招聘
  Postdoctoral Fellowship - Cellular Immunology
  · City of Hope
  · Location: Duarte, CA
  · Job Number: 7061894 (Ref #: 12643-TBE)
  · Posting Date: Oct 25, 2019
  · Application Deadline: Open Until Filled
  Job Description
  About City of Hope
  City of Hope, an innovative biomedical research, treatment and educational institution with over 6,000 employees, is dedicated to the prevention and cure of cancer and other life-threatening diseases and guided by a compassionate, patient-centered philosophy.
  Founded in 1913 and headquartered in Duarte, California, City of Hope is a remarkable non-profit institution, where compassion and advanced care go hand-in-hand with excellence in clinical and scientific research. City of Hope is a National Cancer Institute designated Comprehensive Cancer Center and a founding member of the National Comprehensive Cancer Network, an alliance of the nation's leading cancer centers that develops and institutes standards of care for cancer treatment.
  Position Summary
  This position is in Dr. Helena Reijonen's https://www.cityofhope.org/helena-reijonen laboratory at the Department of Diabetes Immunology within the Diabetes & Metabolism Research Institute at the City of Hope, https://www.cityofhope.org/research/diabetes-metabolism-research-institute. The main focus of Dr Reijonen's research is the understanding of the cause of type 1 diabetes and translating this knowledge into immune therapies with the ultimate goal to cure the disease.
  Key Responsibilities include:
  Gained knowledge of the genetic and mechanistic pathways leading to the destruction of the insulin producing beta cells by the individual's own immune system will be translated into targeted intervention strategies to stop this process and protect beta-cells. We also aim at the discovery of immune correlates that can predict progression of type 1 diabetes before the clinical symptoms of the disease appear. These immune correlates are also valuable for the monitoring of the outcomes of islet transplantation in type 1 diabetes patients and in the evaluation of efficacy of the targeted therapies in diverse patient populations.
  Basic education, experience and skills required for consideration:
  · A Ph.D. degree in life or biomedical sciences, or a related discipline is required.
  Preferred education experience and skills:
  · Experience in cellular immunology, preferred.
  City of Hope is committed to creating a diverse environment and is proud to be an equal opportunity employer. All qualified applicants will receive consideration for employment without regard to race, religion, color, national origin, sex, sexual orientation, gender identity, age, status as a protected veteran, or status as a qualified individual with disability.
(责任编辑:shenqian)
更多信息,请扫描下方二维码关注中国研究生招聘网官方微信(微信号:job100zp)与官方微博。
官方微信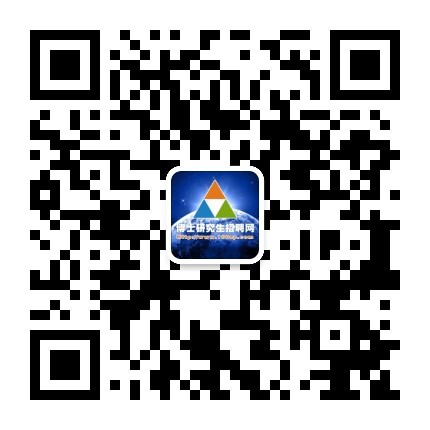 官方微博