新南威尔士大学理论物理、应用数学、计算机科学博士后招聘
时间:2019-12-31来源:研究生招聘网
 新南威尔士大学理论物理、应用数学、计算机科学博士后招聘
  One of Australia's leading research & teaching universities
  Vibrant campus life with a strong sense of community & inclusion
  Enjoy a career that makes a difference by collaborating & learning from the best
  At UNSW, we pride ourselves on being a workplace where the best people come to do their best work.
  The positions are in the newly formed group of Dr. R. G. Morris, which is part of the prestigious EMBL-Australia programme. The group's work spans both the School of Physics and the School of Medical Sciences and the future candidate is expected to have a background in Physics, while working with biologists.
  The School of Physics operates within the Faculty of Science, UNSW and is one of the leading Physics departments in Australia. We have a strong teaching and research culture and our staff is conducting cutting edge research in astrophysics, physics, theoretical physics, acoustics, and biophysics.
  The School of Medical Sciences is the largest School within UNSW Medicine, and one of the largest at UNSW. Located within School is the EMBL Australia node in Single Molecule Science at UNSW, which is also part of EMBL Australia
  About the role
  $75K – $100K plus 9.5% Superannuation and annual leave loading
  Fixed Term – 12 months
  Possibility of extension up to 3 years in total
  Full-time (35 hours per week)
  Working closely with experimental partners, the role of the Postdoctoral Fellow will be to use both analytical and computational techniques to conduct research into the theory, quantification and mathematical description of biological systems.
  Specific responsibilities for this role include:
  Develop and extend mathematical models / theories and perform analysis / calculations.
  Computationally analyse and interpret experimental research data.
  Implement computer simulations and / or numerical solvers.
  Assist in the preparation of manuscripts, abstracts, posters and grant / fellowship applications as appropriate.
  Promote the aims and objectives of the group through activities such as presenting research findings at relevant meetings and making presentations at national and international scientific conferences.
  Establish and maintain collaborations with potential and current research partners.
  Train and supervise research staff and students, as required.
  Perform administrative duties as required associated with the function of the research group.
  Cooperate with all health and safety policies and procedures of the university and take all reasonable care to ensure that your actions or omissions do not impact on the health and safety of yourself or others.
  About the successful applicant
  To be successful in this role you will have:
  Essential:
  A PhD in theoretical physics, applied mathematics, computer science or other highly numerate discipline.
  Demonstrated expertise in either statistical mechanics, theoretical soft-condensed matter or computational fluid dynamics.
  Proven track record in publishing scientific research papers in a relevant area or field.
  Excellent verbal and written communications skills and attention to detail.
  Proven ability to work effectively as a member of a multidisciplinary team.
  Knowledge of health and safety responsibilities and commitment to attending relevant health and safety training.
  Desirable:
  Demonstrated experience in the quantitative and / or computational analysis of experimental data (preferentially biological), including use of appropriate software(s).
  Demonstrated understanding of the differential geometry of curves and surfaces (preferentially in the context of soft-condensed matter / biological applications).
  Demonstrated experience implementing computer simulations (e.g., Monte-Carlo / Gillespie) and / or numerical solvers (e.g., finite-element methods).
  Demonstrated experience in student supervision or teaching.
  Demonstrated experience in grant writing.
  You should systematically address the selection criteria listed within the position description in your application. For informal queries, please see the below contact details. Otherwise, please apply online – applications will not be accepted if sent directly to the contact listed.
  Contact:
  Richard Morris
  E: r.g.morris@unsw.edu.au
  Applications close: January 6th, 2020
  Find out more about working at UNSW at www.unsw.edu.au
  UNSW aspires to be the exemplar Australian university and employer of choice for people from diverse backgrounds. UNSW aims to ensure equality in recruitment, development, retention and promotion of staff and that no-one is disadvantaged on the basis of their gender, cultural background, disability, sexual orientation or identity or Indigenous heritage. We encourage everyone who meets the selection criteria to apply.
  UNSW partners with Australia's leading diversity organisations, networks, and campaigns. Please refer to UNSW's diversity offerings for further information on our flexible work and leave options, and support for carers (childcare, parent rooms, parental leave).
(责任编辑:shenqian)
更多信息,请扫描下方二维码关注博士研究生招聘网官方微信(微信号:job100zp)与官方微博。
官方微信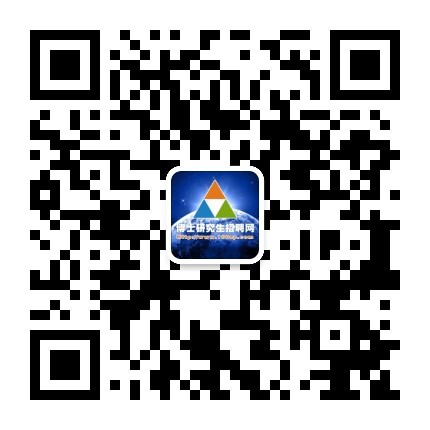 官方微博